Our
Story
At Sunny Communities, we develop with a specific vision in mind: To make every day in one of our homes feel like a Sunny day
It is not just about the homes themselves, but about the security and happiness that comes from living in them. When you enter your new house or condo, we want to ignite a spark within you— one that will light the way for you to live your most passionate life
Our team comes with experience from a vast array of industries, providing us with the dynamic and versatile foundation on which Sunny Communities has been built.
With backgrounds spanning all aspects of real estate and development, you can trust that our team will build an exceptional home.
Our name may be new, but our history guides us as we constantly improve, grow and evolve.
Let us reinforce, reshape, and reignite what home means to you.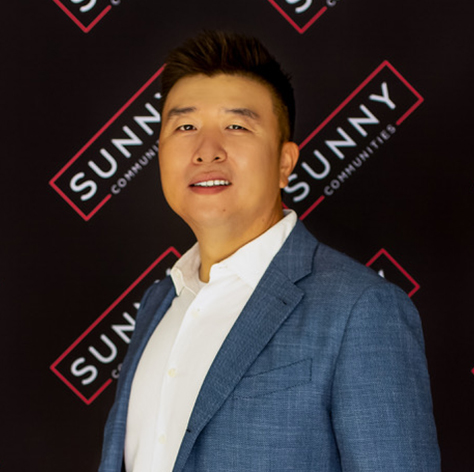 Jian Zhang,
Managing partner & ceo —
Property development, building, and hard work runs deep in Mr. Zhang's family. His father was a prominent builder in Northern China and introduced his son to the industry and at a young age. Mr. Zhang learned that being a part of a community means working within that community, giving back, and supporting local projects.
Highly creative and sharp-minded, Mr. Zhang has enjoyed a successful career in executive management and has founded several well-known companies in Ontario. He has also worked with many of the country's leading corporations, where he has built a reputation for leadership, integrity, and hard work. His knowledge base spans law, corporate budgeting, analysis, finances and loans, projections, investing, and marketing.
Mr. Zhang's well-rounded expertise is an invaluable asset to the Sunny Communities team, helping to build versatile homes that support happy, healthy lifestyles. It's a company whose community vision will leave its legacy for generations to come.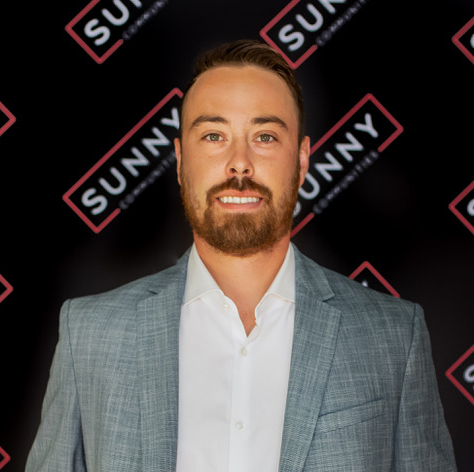 Christopher O'Hanlon,
Managing partner & President —
Mr. O'Hanlon has built a solid reputation on his ability to form productive working relationships with planners, tradespeople, agencies, consultants, and policymakers. His formal education in Construction Technology gave him the technical, business, and social skills necessary to manage construction projects of varying size and complexity.
Early entrepreneurship at O'Hanlon Construction allowed him to hone those skills and build an early name for himself. Following his father's footsteps, Mr. O'Hanlon's first business focused on subcontracting and building homes through acquired older-character properties and custom home remodels.
With his extensive knowledge of rezoning regulation, development experience, dedication, and an ability to nurture relationships with essential policymakers, Mr. O'Hanlon is an integral part of Sunny Communities. He brings fresh vision and understanding that social framework and connection are an integral part of development projects. He pays particular attention to what and how he builds, and remains committed to building homes that prioritize community.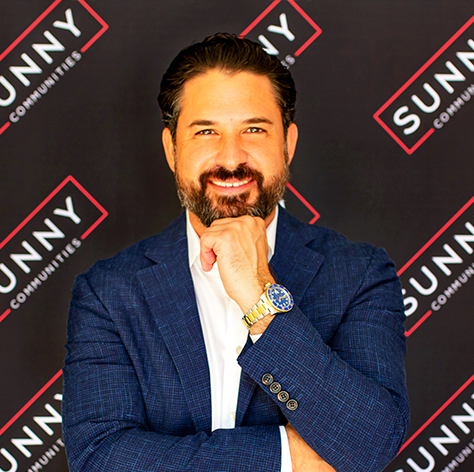 Michael Circosta,
Managing partner & COO —
Raised in a family deeply involved in the industry, Mr. Circosta brings with him over 20 years of experience in residential construction. He gained vast knowledge in his time excelling across various positions and departments with two of the largest homebuilders in Canada. He has constructed over 5,000 homes spanning several markets across the country, and his vision has contributed to multiple award-winning communities. He has won awards from reputable organizations including BILD, JD Power & Associates, and AVID Ratings, which have inspired Mr. Circosta to continue uniting a quality product with a positive experience for his buyers.
Mr. Circosta's unrivaled ability to manage onsite construction coupled with his understanding of the business has allowed him to flourish in his career and makes him a valued member of the Sunny Communities team.
Warranty Coverages
Sunny Communities has been committed to providing excellent service under the guidelines of the new home warranty and protection program with HCRA (formerly known as Tarion). For more information visit www.hcraontario.ca
Manage Your New Home Warranty
Online
Your new Sunny Communities home is backed by Tarion. Register for Tarion's MyHome (myhome.tarion.com) right after you take possession. MyHome is an online tool you can use from your computer or mobile device that allows you to submit warranty claims and upload supporting documents directly to your builder and Tarion. It also alerts you to important dates and warranty timelines, allows you to receive official correspondence from Tarion electronically, and schedule an inspection with Tarion when you need assistance.
Giving back to our
community
Sunny Communities works with some wonderful causes and groups and is quickly expanding our charitable involvement. Here are just a few ways we've started giving back to our community.
Ride for mackenize health
In support of the Mackenzie Richmond Hill and Cortellucci Vaughan Hospitals. All funds raised by the Sunny Communities team members were matched by Sunny Communities.
Markham Stouffville Hospital
To raise funds for life-saving equipment.
Markham Heritage Preservation
In support of efforts to maintain and protect Markham's historical buildings.
The Charles H. Diabetes Centre
Sponsor of the annual golf tournament in support of patients living with type 1 diabetes.
Holiday Heroes
A month-long drive in December collecting new children toys, school supplies, non-perishable food, monetary donations and more, proudly in partnership with York Regional Police.